As the "Competition With Heart", Rainbow has always been one full of recognition for personal accomplishments and unique differences. This year Rainbow did just that by creating an entire level dedicated to dancers with special needs.
We are proud to announce that our newest level is LIMITLESS STARZ. This level has no limits on a dancer's hours per week, age divisions, or any other levels in which one may also perform. Dancers with special needs can now celebrate their differences with pride and gratification!
Rainbow feels so honored to be amongst one of the few competitions that provide opportunity to dancers with special needs!! Check out the details of our new level below.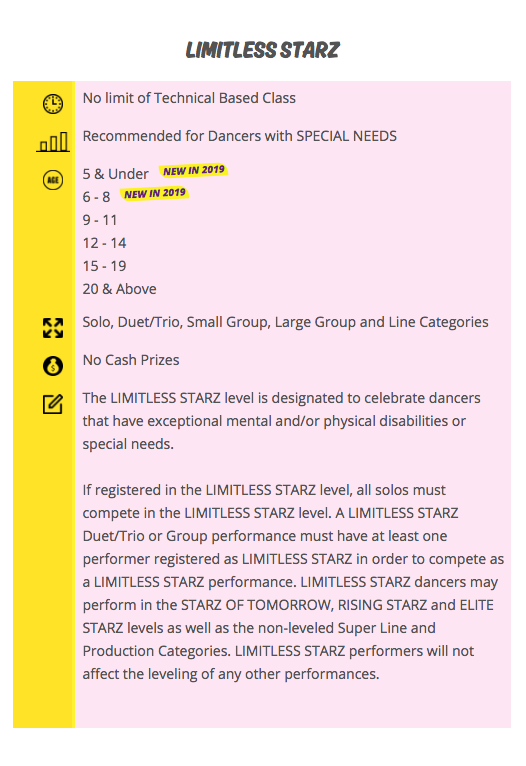 No matter who you are or where you come from, Rainbow wishes the best of luck to all the dancers that hit its stage this season!!
~Love, Light and Rainbows <3
Photo: Elevate Dance